Up to 25% Discount at Debenhams Ends Sunday 21st November
Written by simplymaternity on Friday 19th of November 2010
This offer expires on Sunday 21st of November 2010 at 11pm (Now Expired)
The Christmas Spectacular at Debenhams will end this Sunday, 21st November, so make sure you get online this weekend and take advantage of the offer before it ends.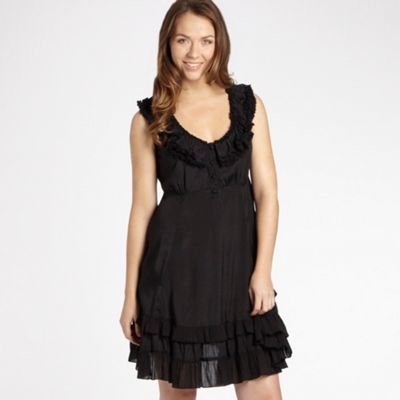 Why not treat yourself to a new Maternity Dress to look your best at all those Christmas parties, such as this gorgeous Black Ruffle Shirt Dress which is now less than £20.
And at these prices you can always do your Christmas shopping at the same time as there are discounts across the store.
There is no voucher code, the discounts have been automatically applied. Simply click here to start shopping – but hurry, this offer must end Sunday.
Here at Simply Maternity, we have a fantastic range of Maternity Dresses for every occasion, so keep coming back to Simply Maternity for more offers and discounts this Christmas.